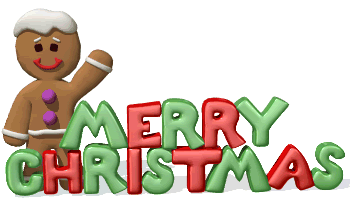 Just wanted to say thankyou to all our followers who have read our postings,
we hope you enjoyed them as much as we enjoyed writing them for you all. We look forward to bringing even more reviews, interviews and giveaways in 2012.
Big Thankyou to all the publishers who have kindly sent us books for review:
Simon & Schuster Australia
Penguin Australia
Entangled Publishing
Spencer Hill Press
Omnific
Marissa and I ( Michelle) appreciate all books you send both of us as we live on different sides of Australia. Bit hard to share/swap.
I want to thank some authors who have been wonderful in signing items for blog giveaways and just being really nice people. We sent items to be signed and they happily helped us out or we accosted them at book signings:
Jana Oliver and C.J ( PA)
Sarah Alderson
Rachel Caine
Maggie Stiefvater
Lauren Kate
I want to thank Jana and Tim in particular for also being very generous you know what I am talking about.
To all the authors who took the time out of their busy schedules to do Interviews and Guest Blog Spots, THANKYOU!
To all the friends we have made on other blogs, thankyou for chatting and commenting. Braine, thankyou for your David Gandy vids...they put a smile on my face when I needed one!
Big Thankyou to Miss Suzi for all her hard work, making bookmarks that we needed and other things I wanted to order off you and you came through everytime. You are very talented my friend!
On a personal level, the last 4 months behind the scenes have been rather stressful due to a family thing, but hubby got the news we wanted to hear yesterday, so I ( Michelle) am floating on air and ready to serve up some great reviews and fun postings for you all in the New Year.
To all the Indie authors/Self Published Authors who have sent us books to review, sorry for the delay in a lot of the earlier authors who we agreed to read, we are getting there. We want to read you all and give you that review you want to read.
I have the Hushed blog tour on the 26th December, I couldn't put the book down! So drop by, review will be going up at 10pm Australian time to line up with USA 8.00am...ish.
I will be taking a few days off the blog to recharge my batteries but I have some reviews scheduled to go up. I'll just be taking it a bit lighter to spend time with family and friends.
It's only a couple hours until the big guy with the red suit comes over Australia to drop off some pressies, so we hope you have all been good. I have been a little naughty, but there's no harm in a little naughty.
Have a wonderful safe holidays and we hope you all get something you were hoping for.